Navigation
Random Bike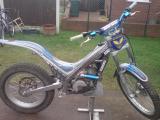 13 February 2009 - 11:56 PM

Honda (1983)
Bike Owner
RogerRoger
, 15 February 2009 - 07:02 AM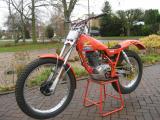 Bike Owner:

RogerRoger

Date Added:

15 February 2009 - 07:02 AM

Date Updated:

25 February 2009 - 06:50 AM

Colour:

--

Views:

2,900

Price:

--
Bought as a heap from Ellastone Offroad
Wheels rebuilt by Central Wheels
Rockshocks from Pete Eddy
Stainless exhaust pipe from Ellastone Offroad
Silencer made by Davyb, bought from Steve Smith aka HondaPants
New seat and sidestand from Mike Pearce via Paul Cook
Paint and tank restoration by Aylwyn Barton
Engine and carb soda blasted by Ecoblast
Misc bits from Behind Bars in Kenilwoth
Stainless bolts from Pro-Bolt
4 Previous Comment(s)

( Add Comment )
honda pants


25 February 2009 - 04:39 PM

Davyb, hang your head in shame!!! Ive forgot more than you know,and i dont think we will make our 1st million with the sidestands!!!

Davyb


24 February 2009 - 08:45 PM

Yep thats a top silencer made by me sold by Steve,dont let him take all the credit hes only the salesman! Anyway lovely bike,you done a good job.
Davy
EdHolland


21 February 2009 - 07:22 PM

Great looking bike, love the Silencer !!
HAM2


21 February 2009 - 10:19 AM

Looks like you've put a lot of work into that bike but it was worth it..I'm starting to appreciate these bikes more and more.
356

Owners

524

Bikes

226

Modifications

747

Images

680,594

Views

239

Comments
Viewing Garage
Honda (1983)