Navigation
Random Bike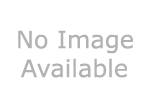 23 August 2013 - 08:26 PM

Rothamans 4rt Montesa 4rt (2012)
Bike Owner
221_matty
, 04 July 2012 - 07:32 AM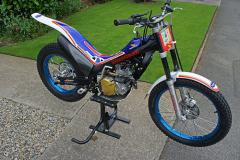 Bike Owner:

221_matty

Date Added:

04 July 2012 - 07:32 AM

Date Updated:

--

Colour:

Gold/Red/Blue/White

Views:

1,447

Price:

--
The differences over a normal are:
4RT Racing converted to a Rothmans:
Different Map
ECU high tune.
43t rear sprocket
Gold coloured chain
Bronze coloured engine covers
Gear box sprocket guard
Blue rims
Rothmans graphics set
This bike was an ex marshall bike converted to a Rothmans.
1 Previous Comment(s)

( Add Comment )
sando994


17 October 2012 - 10:42 AM

Looks awesome mate. It's good to have a bike that stands out from the rest!
356

Owners

524

Bikes

226

Modifications

745

Images

675,610

Views

239

Comments
Viewing Garage
Rothamans 4rt Montesa 4rt (2012)