Hi guys,
I thought you might like to see my latest SWM project.
It started as a pretty nice 1981 TL230 but never one to just have a standard bike I decided to set out on a project to use the standard bike as the basis for something a little different.
The frame was first and I decided (with the help of Rob Homer) to remove the top frame tube and the seat rails and make a tank as part of the frame with tubes welded inside to route the cables. The seat rails were replaced with straight tubes so that the new seat and side panels would sit flat and also form the top of the airbox (this dropped the seat height by about 3 inches).
Whilst modifying the frame the head angle was steepened so something more like the Jumbo frame and hangers were made to drop the footrests.
Below are a few photos of the bike in its original state, the work done on the frame and the finished project as it rolled out in its first trial today (complete with custom graphics from Storm gafix). I chose the red and white original SWM colour scheme as I prefer it to the later yellow and black/blue colours.
I know that there are some people out there that believe that these bikes should be kept original but I am interested to know what you think. If you want to see the detailed pictures of the project, I have it all logged on my blog at www.classicrider444.com
Dave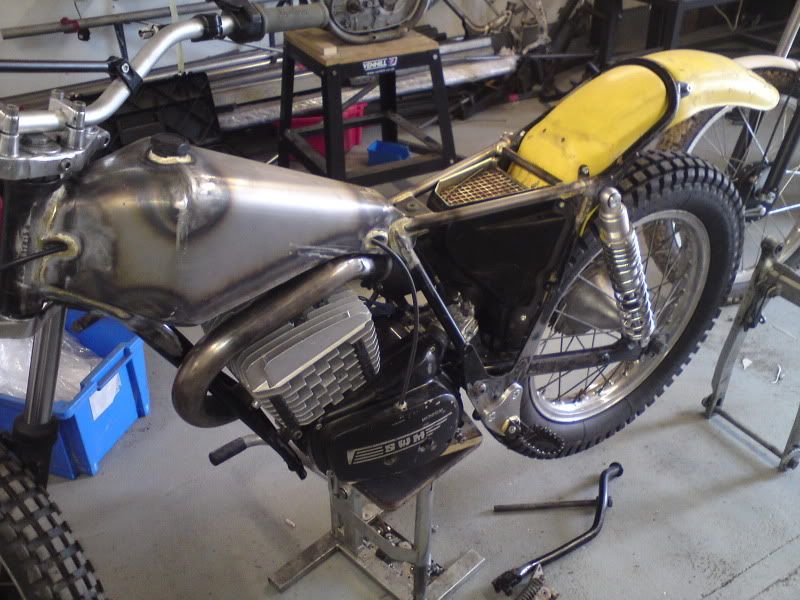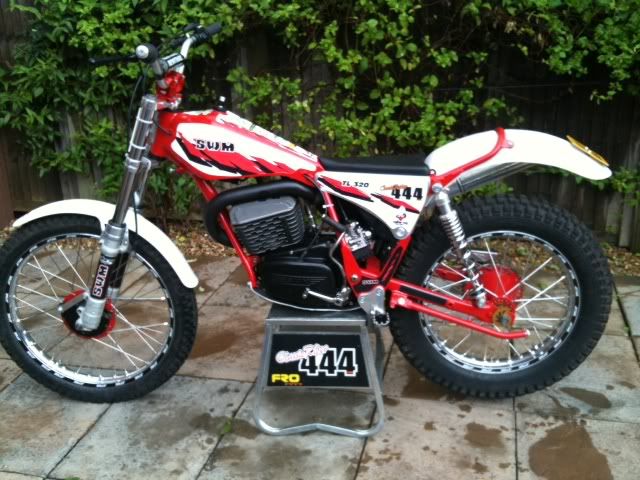 Edited by DaveD444, 08 May 2011 - 07:50 PM.
Fix broken image tags