Hi. I've spent quite some time looking through the various different forums but thought it was about time I put something up myself. I decided to buy a little twinshock project a few months ago with the intention of being able to ride it in beginers/easy trials. I managed to pick up this Montesa 247 which I'm hoping to tidy up and get it in a nice ridable state, once in this state I will then maybe look at the cosmetic side of things.
I have a couple of questions and thought this would be the best place to ask. I was windering if anybody had an idea on what year it is (I have read it can be quite difficult to date the old monts?) I was told it was a 1973 or 1974 does this sound correct?
Any ways here are a few pics: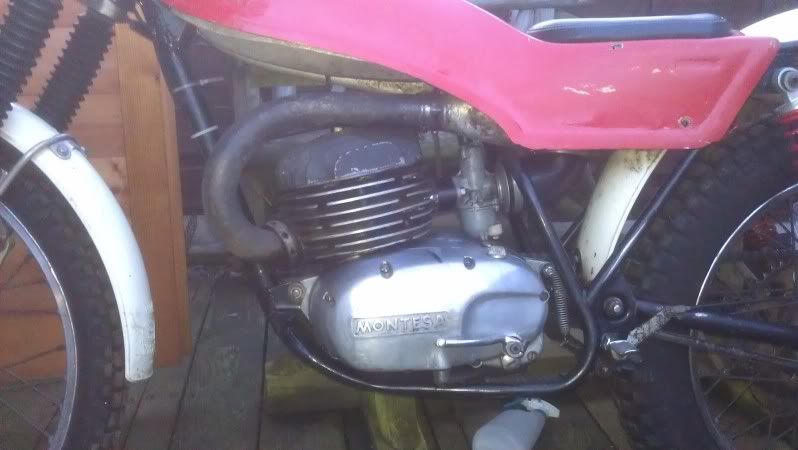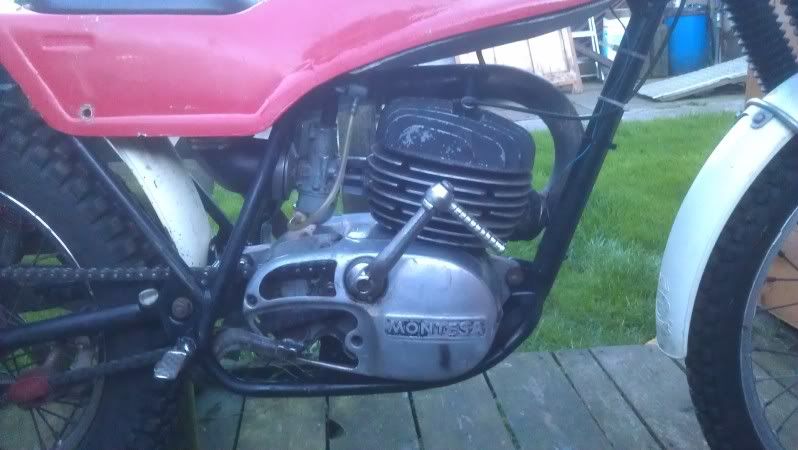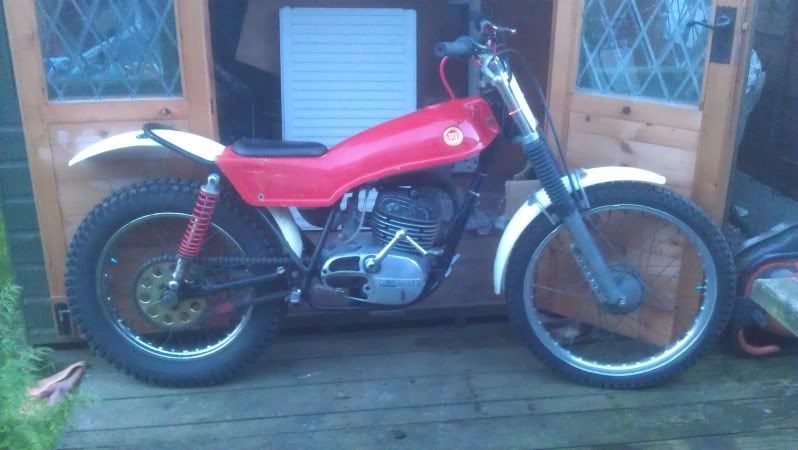 I was also wondering if the wheels are correct? the front is alloy but the rear is polished or chrome. I have also wondered if part of the right hand casing (Kickstart side) is missing as there appears to be a panel removed?
I've had a quick play on it and it seems to be fine however it will run fine for a short time and then be very difficult to kick up again, the plug is almost black as well so assume its running too rich and the carb might need attention? The rear shocks are also very poor and will need replacing and the bars will be getting thrown out. I think the front pipe should also have a rubber on it were it joins the silencer but it seems to be missing.
Anyways I'm sure I have some more questions but thought I'd see what peoples opinions were of the bike