Dec Bullock Joins Beta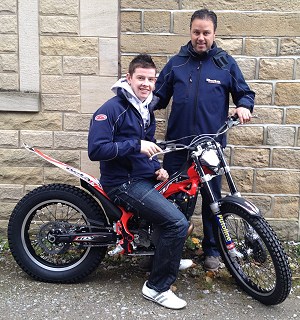 For 2013 16 year old Dec Bullock will be changing from a JST Kelcoat supported GASGAS to a John Lampkin supported BETA.
Dec is looking forward to riding the Beta and after testing the bike feels very confident as the bike is very suited to his riding style with its strong bottom end power and its very low centre of gravity. Dec said he is also looking forward to riding for John Lampkin again as he has always been very supportive. " I am very motivated to do well next season and can't wait to begin training. I would like to thank John Shirt for his support this year and my Michelin sponsor from the 2 wheel centre" Dec concluded.
Next year Dec's intentions are to ride all rounds of the youth 125cc World Championship, to compete in as many rounds of the European junior 125cc Championship as possible, the British Championship and also the Scott trial and the famous Scottish six days trial.