2012 Scott Trial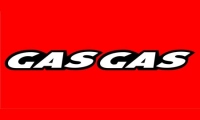 No.1 JSTGGUK Rider Michael Brown has just won the infamous Scott Trial and his GG factory Team mate and Legend Dougie Lampkin finished second
This single result is so deserved for Michael. He gave it 100% as he does every weekend and nobody deserves this result more than him especially after losing the BTC on shall we say a 'technicality'.
Michael left the start ramp and rode as fast as he could for 5 hours and 9 seconds to set fastest time. He was flying last year until he punctured which resulted in changing wheels and spoilt the chance of the win. No such bad luck this year and this is down to rider and machine where I must give a massive thank you to our No.1 spannerman Kev Hipwell. He knows the importance of bike preparation and he armed Michael with a 'perfect' machine for this crazy race day. I raced round the roads (obviously within the speed limit!) to support my man and the rest of the team as I do every year and I knew he was fast because I only just caught him at some places. He was fully focused and looked fresh all day which is testament to Michael's fitness. I hoped he was the first rider off grouse moor and he was, approx 10 minutes in front of the next man where he took some headache pills and a needed drink. It is here where you can see the fitness of the riders and he looked brand new! On the run in to the finish he stepped it up yet another gear and cruised for his 'first' Scott win and fastest time.
CONRATULATIONS pal. Im happy and proud (and a little bit smug)
Michael can now relax for a few weeks happy he was won this big event and also happy that he has just recently re-signed a two year contract with the GG Factory and GGUK. There is a lot more to come from this Scarborough lad I can assure you..
Legend Dougie Lampkin was a fantastic second and was the best on observation. Doug was 22 minutes slower than Michael but this was with no rear brake which he lost over Grouse Moor. To ride a bike with no rear brake is no fun and especially dangerous in a speed event. His experience and ability got him to the finish and still third best on time! Doug has not ridden a trials bike for a while but has been abusing himself on his Enduro bike at extreme races so his fitness is still there. Big respect to Doug for this performance, well done!
Next best Gasser was Dan Thorpe who has a very creditable 9th place finish. This was especially good after his illness he picked up at the Lakes only one week ago. Dan was still 5th best on observation which proves he is still one of the best riders and an important JSTGGUK Team rider.
JSTGGUK rider Sam Haslam was 10th with his result spoilt by a rear puncture and tyre off the rim issue. This cost Sam a fair amount of time but still achieved a good result.
Another Team rider who fell victim of 'tyre of the rim' was Alexz Wigg. This was on grouse moor where there is no help or support. He changed a wheel before Surrender and raced on trying to make the time up which was doing until after Rotten Wood with only two sections to go where the gasser finally gave up after all the abuse with a seized piston. This was a cruel end for the recent Lakes winner and this just proves that 'it aint over till its over'. We would have easily won the Team award (MB,DL and AW) if he'd of even carried it home which wasn't possible.
Ricky Wiggins had his last event on a JSTGG and finished an excellent 13th place. This will probably be his best ever result now that he's leaving the Team! Only joking Ricky, well done and good luck next year.
A big well done also to first timer Jack Stones who had a great day to finish 23rd and his 'first of many' Scott spoons.
The last congrats goes the best lady rider GG girl Katy Sunter who yet again finished and in a creditable 50th place.
This result for GAS GAS is a great way to finish a successful year for GG in the UK. With Doug winning the SSDT and Michael winning the Scott Trial we again prove the reliability of our machines which are all on show in two weeks time at the www.dirtbikeshow.co.uk