Scottish Twinshock & Pre-65 Trials Championship
Details

Trials Central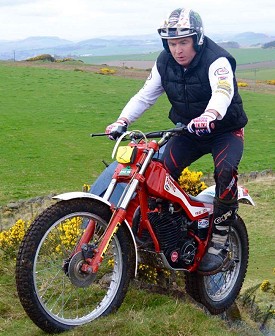 Image: Lorna BrackenridgeThe first round of the 2017 SACU Twinshock and Pre-65 Trials Championship took place at Drumcarrow in Fife over the Easter weekend, coming together with the Wobblers and Youth C, D and E Classes. The entry was encouraging with 59 riders 19 youths 30 classics and the rest clubman out for the day.
Section were mostly rocky steps and climbs made tricky by overly tight turns into steps on the A route and the rain making it slippy.
The next round will be the Lanarkshire Two Day Trial at Hawick on 200th and 21st May with the next Youth round, back with the main championship.