Peterborough TC Marshall Trophy Trial
Details

Peterborough Trials Club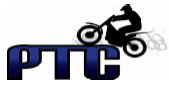 The fouth trial of the Peterborough trials club season took place today where 39 riders tackled 4 laps of 10 sections at Ketton Quarry. The conditions were dry and dusty with a few of the sections slippery on the first lap but riding better once the loose dirt had rolled off.
The winner of the trial was expert Joe Collins riding a Gas Gas who dropped just 9 marks. The runner up was youth A class Tom Spencer who dropped 41 marks.
On the 50/50 route it was a battle of the twin shocks against Martin Bone and Luke Hough Whelpton with both riders finishing on 6 marks dropped but it was Martin who was declared the winner by way of furthest clean. Mick Thurman was close behind them on 7 marks dropped.
On the middle route Jim York dropped just 8 marks to be best on the route and win the over 40 class he was followed by Michael John Lefevre who was best novice on 12 marks, Bruce Alderman was next along on 15 marks winning the twin shock class and Sam Mann was fourth, winning the clubman class also on 15 marks dropped. There was a close contest again in the Youth C class between Alfred Alderman and Jacob Potts with Alfred coming out best dropping 44 marks.
On the White route Michael Smalley on his Beta dropped just 2 marks to take top spot from Trevor Cox who dropped 5 marks and Jim Lawrence who dropped 9 marks. The best youth rider was Ryan Brown Jr who dropped 19 marks.
On the conducted route Anthony and Christian enjoyed the dry and hot day. Anthony rode well through the day and Christian is growing in confidence at every trial.
Big thanks to everyone who helped us plot the course yesterday, turned out to ride today and especially the observers its very much appreciated and we couldn't run the trial without you! We hope to see you all on the 6th August for our next trial at Stibbington.
Report by Martyn Rushbrook