Kia National Twinshock Championship Returns
Details

KIA National Twinshock Trials Championship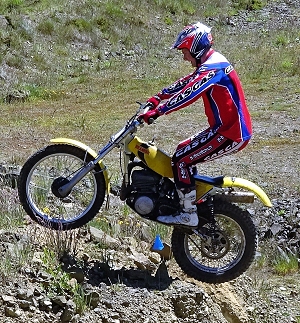 Matt Spink In action at Vale of Towy Round 5The KIA Twinshock series returns from it's short summer break for the seventh round of the nine round championship on Sunday September 17th for what's sure to be a cracking event hosted by the Aqueduct Classics Club in North Wales.

A limited number of entries are still available, but only until September 8th , so if you wish to compete head over to the championship website or the Aqueduct Classics site, where you will find both entry forms and further details.
As usual, it will be a 10:30am start for two laps of twenty sections (all offroad) in the brilliant Llanbrynmair Forest near Welshpool

For anyone wanting to spend the weekend in the area, there's a trial at the same venue on the Saturday afternoon at 2:30pm, for which entry is available on the day. Camping will also be available from Friday 15th September at the nearby Dyffryn Restaurant, Foel (SY21 0NU).