British Championship Plans for 2013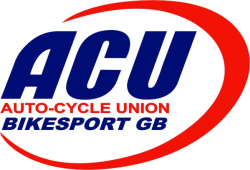 In an invite sent out today by the ACU for sponsorship of 2013 championships, indications are that in light of the controversy and debate over this year's no-stop rules in the British Championship, it would appear that there are plans for not one, but TWO British Championships next year - one for those on each side of the fence.
In a direct quote from the Press Release:
Please note that in 2013 there will be 2 British Solo Trials Championships:


British Solo Trials Championship – Stop Allowed Rules. ( TSR 22A)


Details are being finalised but it is envisaged that this would be a three round Championship on a restricted area closed course (each round one or two day duration).
Entries would be limited to a max of 25/30 riders of proven ability in possibly two classes.


British No-Stop Trials Championship. ( TSR 22B)


4 or 5 rounds, (each round 1 or two day duration) These events would follow a similar format to the 2012 BTC Championship however without the practice lap.
Will this move solve the problem or make things worse and even more confusing? Is it solving a problem or running away from it? Can you truly have TWO champions? Why not join the discussion on the TC Forums?