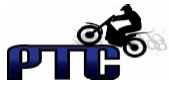 The Sixth and final trial of the Peterborough Trials Club Championship took place today where a great entry of 68 riders tackled 5 laps of 8 sections at Stibbington Quarry. Once again conditions were dry and dusty with some sections getting harder as the dust built up.
The winner of the trial was Martyn Rushbrook riding a Gas Gas dropping 11 marks to also win best intermediate, next up was fellow intermediate rider Mark Hawkins who dropped 27 marks with Alfie Ray Turner next along dropping 36 marks on his 80 Beta to also finish as best C class. The best expert was Louis Bennet dropping 37 marks. John Holland dropped just 1 mark to be best on the 50/50 route on his Beta.
On the middle route Oliver Wareing riding his Fantic came out top by keeping his feet up all day. Pete Ablewhite was next up dropping 2 marks to take the over 40 class win with Michael John Lefevre finishing third on the route and best novice on 5 marks dropped. The best clubman on the day was Simon Dumbrell on 12 marks lost.
On the white route Tony Bilton was the only rider to keep his feet up all day with Gary Shield, Peter Yarham and Alex Woodhouse all dropping 1 mark with the latter finishing as best youth rider on the white route.
The conducted route riders had a good day on their Osets with all riders riding competitively. The riders tackled some hard-twisty sections to complete the trial.
Thanks to everyone who turned out today and a special thank you to those who helped set out the course Saturday and those that observed on the day. We hope to see you all again on the 28th October at Stibbington for our presentation trial.
Report by Martyn Rushbrook
pdf Download Full Results (113 KB)
Class Winners
Hard Route


Intermediate: Martyn Rushbrook Gas Gas 11 Marks
Youth C: Alfie Ray Turner Beta 36 Marks
Expert Louis Bennet Beta 37 Marks
50/50 Route
Adult: John Holland Beta 1 Marks
Middle Route
Twinshock: Oliver Wareing Fantic 0 Marks
Over 40: Pete Ablewhite TRS 2 Marks
Novice: Michael John Lefevre Gas Gas 5 Marks
Clubman: Simon Dumbrell Montesa 12 Marks
White Route
Adult: Tony Bilton Beta 0 Marks
Youth: Alex Woodhouse Beta 1 Marks