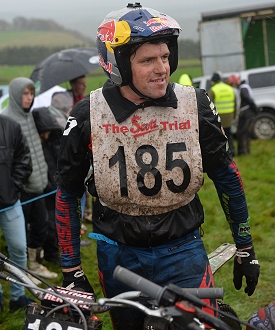 Twenty three years after he clocked up his first Scott Trial victory, Dougie Lampkin - Vertigo has added his fifth win at this iconic event. Second place went to Ian Austermuhle - Beta, seven marks behind after time and observation were tallied up with James Stones - Beta just one further mark behind and completing the top three. Despite being fastest and setting standard time, James Dabill - Gas Gas cited bike problems as the reason for a higher observation score which left him off the podium in fourth place. Richard Sadler, Iwan Roberts, Tom Minta, Jonathan Richardson, Guy Kendrew and Sam Connor rounded out the top ten in a tough event.
pdf Download Final Results (132 KB)
pdf Download Club Team Results (193 KB)
pdf Download Manufacturer Team Results (189 KB)
pdf Download Section Analysis (260 KB)
Photo Coverage
For our images from this event, click here. Check out some of the facial expressions!