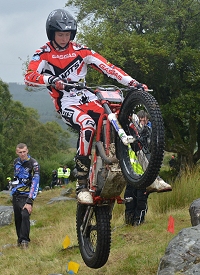 The final rounds of the 2014 British Youth A&B Championship are due to be held at the much-lauded Bob MacGregor Trials Academy in Ayrshire on Saturday 27th and Sunday 28th September. At the time of writing only 18 entries have so far been received.
For those who have not visited, the Academy is one of the finest Trials venues in the UK, highly praised by all who attended the recent British Championship round held there and, with a double header of two days of top Trials action, is well worth the trip.
We promise, regardless of the outcome of today's events in Scotland, there will be no border controls, no hairy Scotsmen in kilts brandishing claymores and screaming FREEEEEDOMMMMMM and you most certainly will not need passports! Regs and venue details on the TC calendar here.