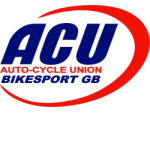 This weekend saw the annual ACU Inter-centre Team Trial (our own mini Trial des Nations) take place hosted this year by the Yorkshire Centre ACU. In the Adult Class, the local Yorkshire team of Dan Thorpe, Jack Stones, Richard Sadler, Jonathan Richardson and Martin Crosswaite took the win, seeing off the challenge from the South Midland Team of Rob Warner, Sam Haslam, Bradley Cox, Alexz Wigg and Tom Haslam who just pipped the East Midland team of Chris Pearson, Richard Timperley, Luke Walker, Tom Dexter and Corey Dubrik by a single poinr to claim second place.
In the Sidecar Class, The South Eastern Team took victory by twenty marks over their Wessex rivals with the local Yorkshire team claiming the remaining podium place.
The Youth & Girls team event took place on Saturday where East Yorkshire fought a tough battle with their neighbouring rivals, the Yorkshire Team. East Yorkshire were to prevail finishing the day on the low score of just thirteen with yorkshire close behind on fifteen. The team from the Midlands finished in third place.
Full results available for download.