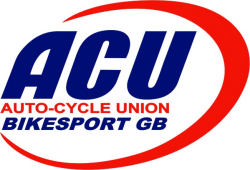 To say that the recently announced changes to Youth classes did not find favour would probably be an understatement! Therefore, the Committee accept that if they had it wrong, or at least people believe it to be incorrect, they must look at it again.
There were calls for some explanation as to why we were intending to make the changes, and at the end of this Press Release we include a Q & A sheet which attempts to explain the thinking behind some of the original proposals.
It also needs to be clearly indicated that at the time of applications closing for 2015 Championships, the Committee had 3 applications to organise A & B rounds and 3 to organise C&D rounds with one of the latter in the IOM and which proposed running in conjunction with a Ladies & Girls round, which others have often declared undesirable.
It was apparent that several riders who would still be eligible for the A Championship in 2015 were intending to forsake this Championship and ride instead in the British Championship as Experts.
It was also apparent that several riders who would still be eligible for the B Championship in 2015 were intending to leave this Championship and ride in the A class Championship.
The T & E fully accept that many of the concerns raised are valid, and genuine, and hence our decision to re-visit the situation and amend proposals to those listed below.
We cannot leave this point however without declaring that many of the comments on social media etc were not only insulting and unnecessary , but also obviously made by people who while purporting to be concerned about the Youth scene , were obviously only really concerned with their own personal circumstances and desires. This may be understandable, but not helpful.
There has been much comment about "consultation" but little of this could be realistically achieved. In the past, there used to be an annual Youth Forum where all interested parties could attend and express their views. This fell by wayside, largely due to poor attendance. The T & E Committee will look at re-introducing this in the summer or autumn of 2015.
Decisions now taken for 2015
Youth age ranges will remain as they were for 2014 with the usual 1 year adjustment for 2015 with the exception of the D Class ( see " Youth Age Groups" below)
Capacity classes for Youth remain the same as in 2014 and will apply to all Youth Championships. However, as per the Press Release sent out in August 2014 it is confirmed that for 2015 the D Class Championship will revert back to its original format i.e 2 classes split only by wheel size.
The British A Class Youth Championship will be incorporated into the British Solo Trials Championship on the Expert route and will be invited to register their intentions in due course.
Riders in the last year of Youth B Class can opt to upgrade into A Class to contest the A Class Youth Championship or can choose to remain in B Class and contest that Championship. Those B Class riders who decide to move into A Class cannot then contest the B Class Championship
NB -: Any B class riders not in their last year of that class will only be considered for upgrade to A Class if they have finished in the top 3 places of the previous year's B Class Championship
The B & C Class Championships will run together and these events may also include the D class where organisers are able (and selected) to do so.
Additional D class Championship events may also be included in the calendar, if applications are received and selected
Capacity classes for Youth will remain the same as in 2014 and will apply to all Youth Championships.
For events below National Status with regard to riders wishing to ride in higher or lower classes, TSR1 remains unchanged.
To confirm then: 2015 YOUTH AGE GROUPS are as follows:-
A Class born between 01.01.1998 and 31.12.1999
B Class born between 01.01.2000 and 31.12.2002
C Class born between 01.01.2003 and 31.12.2005
D Class born between 01.01.2006 and 31.12.2009
E Class Minimum age – 4 years and born after 01.01.2010
For your information
Explanation of the reasoning behind our ORIGINAL PROPOSALS as issued last week.
Questions and Answers:-
Q1. Why make any changes to the Youth Age Classes?
A1. The ACU T&E Committee have been approached many times to give dispensation to the older riders in the B Class to compete in the A Class. Also requests for A Class riders to be able to compete in the Adult Championship whilst still being allowed to ride in the Youth Championship which their age allowed. The requests for dispensation have increased in recent years and discussions with the Parents requesting dispensation was the basis for the changes.
Q2. Why reduce the upper age for the A Class?
A2. With the Adult Class starting when the rider reaches 16 years of Age it is rather illogical to have the Youth Class until the rider is 17 years of age and in some cases almost 18 years of Age.
Q3. If it is illogical now for A Class to move from the Youth Class aged 17/18 why was it that way previously?
A3. The upper age for A Class was increased from 16/17 to 17/18 when Centres had both an Adult and a Youth Only Trial on the same day with the Adult Trial often using the public highway. This meant that a rider of 16 years of age was too old for the Youth event and not eligible for a driving licence to compete in the Adult event. Today there are little or no Centres operating separate events for Adults and Youth on the same day.
Q4. Why change the age for the B Class?
A4. The T&E has been requested many times to reduce the B Class age spread from 3 years to 2 years. By altering the A Class it allows the B Class to be reduced to a 2 year spread with no change in machine capacity.
Q5. With the current legislation the age at which a rider can compete on the highway is increasing way above the age of 16 years so why not increase the Age limit for Youths.
A5. The desire of 16/17 year old riders to compete on machines of greater capacity than 125cc is the indication that they are ready to compete as an Adult. They can now compete in the British Solo Trials Championship at that age and as an introduction it has been decided to include the A Class Youth Championship within these events.
Whenever changes are made there are winners and losers and this is inevitable. However the responsibility of the ACU T&E Committee is to listen to all views and create a balanced view, which we hope we have now done.