2012 Gas Gas Test Day
Details

Gas Gas UK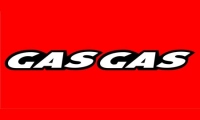 GAS GAS MOTOS LTD are organising a GG 2013 model test day on October 6th at the popular 'Tong' venue near Leeds. This all weather facility is perfect for both Trials and Enduro bikes. The test day is FREE and you can test the following models:
2013 PRO125
2013 PRO250
2013 PRO280
2013 PRO300
2013 EC250
2013 EC300
2013 ECF250 4T
2013 ECF300 4T
2013 RANDONNE (hopefully)
There will be some control on how many different bikes you test because nobody is interested in all models for sure!
To book your test ride please email This email address is being protected from spambots. You need JavaScript enabled to view it. or call her on 01298 766813, option2
There will also be refreshments on site.
JST GGUK Team riders will be in attendance!
Details on how to get to the venue can be found on their website - www.parkwood4x4.co.uk It is very easy to get to and only 10 minutes from J27, M62.