British Trials Championship Round 6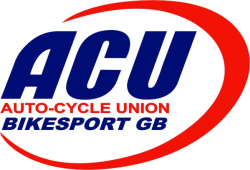 Reigning British Trials Champion, James Dabill – Beta today secured his fourth British Championship title by taking victory at the final round of the 2012 season, the Mitchell Trial, hosted by the East South Wales Centre at their Glebe Farm venue. Main championship rival, Michael Brown – Gas Gas had to settle for second place with Ross Danby – Jotagas taking third.
This event was always going to be a tough battle between Dabill and Brown as the narrow margin of two points was all that separated the pair in the overall Championship standings prior to this final round. It was Brown who took the early lead when Dabill dropped a maximum five on the sixth section of the opening lap. However, it was to be a lead he was to hold for just four sections when he too dropped a maximum score on the tenth section. With this single five apiece being all the pairing dropped on the opening lap, it was neck and neck going into the second third of the competition.
If the twosome were nervous, it certainly wasn't showing as both rode their second visit to the twelve sections without dropping a single point between them, meaning that everything was to come down to who held their nerve best on the third and final lap of the day.
Again, on this third visit, neither rider showed any sign of nerves as both clocked up clean after clean – right up till the tenth section where his hopes of his first British crown were to crumble for Brown. A three on this section, the same one he'd dropped five on in the opening lap yet had ridden clean on his second visit was to put Dabill in the lead by a three point margin and, with just two sections remaining, there was to be no way back.
It's been a fair few months for the Lad from Leeds – He's scored his first World championship podium, got married, renewed his contract with Beta for a further two years and now won his fourth British Championship title. Our congratulations go to him.
In the Expert Championship, Tom Affleck – Gas Gas saved the best for last, recording his first victory of the season with a four point margin over Championship leader, John Crinson – Beta who was involved in a tough battle with Richard Timperley – Sherco. Both riders scored the same number of cleans, ones, twos, threes and fives with Crinson taking second place on fastest time.
With a comfortable ten point margin in the overall Expert Championship standings prior to this final round, today's events had no effect on Crinson taking the 2012 Expert Championship title. Timperley finishes second with Affleck taking third.
Our thanks go to Dave Willoughby for his efficient results service throughout the year and the now-burning question is – 2013, Stop or No-Stop? Answers on a postcard…
Championship Class Results
1. James Dabill - 5
2. Michael Brown - 8
3. Ross Danby - 23
4. Jack Sheppard - 39
5. Sam Haslam - 40
6. Sam Connor - 48
7. Alexz Wigg - 50
8. Jake Evans-Luter - 51
9. Ben Morphett - 59
10. Chris Pearson - 60
(Full results available for download at the bottom of this article)
Expert Class Results
1. Tom Affleck - 14
2. John Crinson - 18
3. Richard Timperley - 18
4. Buster Regan - 24
5. Joel Edwards - 25
6. Thomas Hick - 28
7. Andrew Blackman - 30
8. Josh Woods - 30
9. Alistair Bedford - 31
10. Shaun Fox - 37