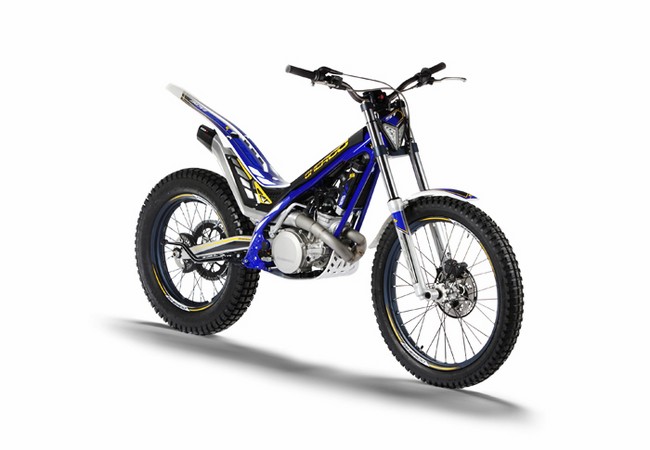 Sherco have announced details of their new models for 2015. New features for the range include...
80 - 125 ST

The Sherco Trial 80 and 125 C.C. series are provided to show that Sherco has a clear commitment to build future champions. The cycle part is the same as the older sisters and the high performance engines are efficient and robust to ensure extended use without fatigue. Young riders can perform trial with the new ST series that combine a practical basis for entertainment along with learning and meeting great sporting challenges that are guaranteed with Sherco. The ST 80 and 125 series are the first step in the school for future champions.

New piston and cylinder head (80 ST)
Surflex R Clutch (125 ST)
Improved performance at low speed
New crankshaft bearings for the RS
The interior of the muffler has been redesigned


250 - 290 - 300 ST

No limits for the new 2015 ST. The objective of the new Sherco trials range is to offer a bike that will satisfy every fan, and allow you to enjoy the most daring and the most demanding challenges of competitions or excursions. Its range of engines, from the brilliant 250 to the strong 300, provide you with endless possibilities, offering the rider the opportunity to decide where you want to go. Sherco trials bikes are ideally suited to cross areas of water, thanks to the unique filter system and a frame that provides unmatched maneuverability and balance.
New muffler with complete redesign of the interior
Surflex R clutch (300 ST)
New suspension settings
Chassis 100% constructed of Cr-Mo
New CDI programming
Optimization of thermodynamics
{vsig}/2014/2015_sherco{/vsig}