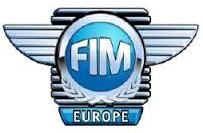 The 2018 FIM Europe European Trials Championship got underway this weekend at the Parcmotor Castellolí venue near Barcelona, Spain. The opening day of competition in the new season saw the Women and Youths across four different classes compete for those vital first round Championship points.
In the Women's Championship class it was Berta Abellan - Vertigo who claimed the top podium position by a six mark margin over Germany's Theresa Bauml - Montesa with Sara Trentini - Montesa a further six marks behind taking the remaining step on the podium.
The Women's International Class saw another Spaniard on top, this time Alba Lara - Gas Gas who's performance on the opening lap of the Trial gave her enough margin to overcome a strong challenge from France's Lenna Volpe - Sherco. Mariona Tasias - Gas Gas rounded out the top three.
Over in the Youth Championship Class a strong performance from Martin Riobo - Gas Gas, dropping just six marks throughout the event, gave him a comfortable win over Linus Almthen - Gas Gas with Italian Andrea Gabutti finishing third.
Finally, the opening win in the Youth International Class went to Pau Martinez - Gas Gas who dominated the class with just five marks dropped, a margin of sixteen over second place Harry Hemingway - Beta who, in turn held a five point margin over third place finisher, David Fabian - Beta.
The 2018 European Championship continues this weekend with the Premier Championship, Junior and Over-40 Classes due to compete on the second day of competition.
pdf Download Womens Championship Class Results (142 KB)
pdf Download Womens International Class Results (141 KB)
pdf Download Youth Championship Class Results (144 KB)