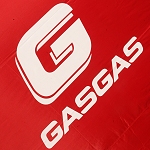 This is not a secret that Gas Gas has been facing many challenges during the last years. The company has substantial financial debts from previous years, that affected our day to day operations in all aspects, starting with our ability to produce and deliver bikes and spare parts to our loyal customers, through Marketing and R&D. The whole of Gas Gas eco system (suppliers, importers, and dealers) had to face many difficulties due to that situation, and have shown a lot of patience and support. None of this would have worked without the huge support, devotion, and commitment of our employees.
The company, together with its shareholders and some advisors, recommended by the bank, has been working on a debt-restructuring plan for the last few months, which includes new investment by the shareholders to support the company growth.
To date, the banks have delayed their answer and forced us to start some legal actions in order to protect the company and push the process forward.
Last Friday, January 17th, 2015, a legal action was placed in court in order to speed up the process.
As part of this process, we had to stop the production during the past days, so there will probably be delays in the deliveries of new bikes and spare parts in the next coming days.
I'm confident that without having a long lasting solution, we will continue to fail in fulfilling our business plan, resulting by not providing you the kind of service we aim for.
This week the process starts moving faster. The company, with its shareholders, are doing their best to close this restructuring agreement as soon as possible in order to immediately resume our production activities.
Gas Gas will promptly report with updates, the moment further developments arise.
Yariv Gilat,
Chairman