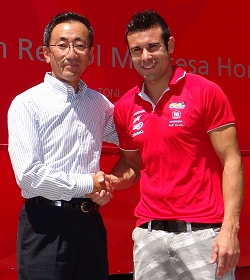 Toni Bou and Takahisa Fujinami have agreed to extend the contracts binding them to the Montesa Honda Trial team by two and one year respectively. These contracts were to conclude at the end of the present season.

Toni Bou (Piera, Barcelona, 1986) began his relationship with Montesa Honda in 2007 and during this time has increased his personal record with 12 World Champion Trial titles (Six outdoor and the same number indoor) as well as seven Spanish Championships (Five indoor). Additionally, he has been part of the winning team in the last five editions of the Trial des Nations, the world team championship.
Toni Bou: "I feel very satisfied renewing with Montesa Honda. I'm perfectly aware that there is no place better than this for me. We have shared victories and happiness from day one. The day-to-day work here is very pleasant and in addition to the peace of mind I have knowing that I'm in the best place, I'm also sure nothing is going to change. The Cota 4RT bike is incredible and the team atmosphere is extraordinary. To stay here is a logical decision, going anywhere else would've been a mistake".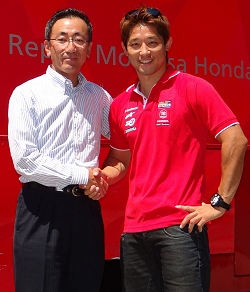 Takahisa Fujinami (Mie, Japan, 1980) has been competing as a Montesa Honda rider since 1996. From 1999, he has finished all the editions of the World Open trial Championship on the podium. He won the world title in 2004 and holds eight subchampionships, one of them indoor. His personal record also includes four Japanese championship titles.

Takahisa Fujinami: "I'm very happy to prolong this relationship that began in 1996 and to continue another year in the number one trial team, with the same colleague I've had since the 2007 season. We've worked together for many years, I grew up, from the sports point of view, in Montesa Honda and I'm sure I have more to offer. I'm convinced that next year I'll have the energy necessary to fight for the world title".
As riders for the company, Toni Bou and Takahisa Fujinami have contributed to Montesa increasing its record of victories in World Championship events to 159, making the 4-stroke Cota 4RT win the last seven world manufacturer's titles.