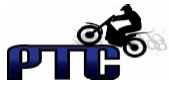 The final trial of the Peterborough trials club season took place at Stibbington on Sunday with an amazing entry of 71 riders turning out on a sunny autumn day, and for the first time this year we had all sections covered with observers before the start of the trial which we are very thankful of the help! The day started with the trophy presentation and the awards being handed out to this season's winners and once again congratulations to all those that got awards.
The trial started promptly after and on the hard route Tom Ablewhite on his Sherco came out on top staying clean all day just ahead of Billy Craig on 1 marks dropped and Rob Margetts on 5 marks dropped, Martyn Rushbrook was next up taking the best intermediate on 7 marks with Adam Juffs next along on 11 marks to win the A class.
On the 50/50 route Julian Collins won the adult class on 27 marks with best youth rider Alfie Ray Turner next along on 83 marks dropped.
On the middle route twinshock class rider Olly Wareing finished top dropping 3 marks ahead of Andrew Lancaster who won best over 40 and Jez Bray also riding twinshock both losing 4 marks. The best clubman was Edward Jones on 13 marks dropped, Michael John Lefevre was best Novice on 25 marks and Jacob Potts was best C class rider on 52 marks dropped.
On the white route Stewart Dickinson on his Matchless came out top of the highest supported route of the day dropping just 3 marks with the best youth rider Samuel Arden close behind on 4 marks dropped, Gary Shield and Bob Wright were next along dropping 6 and 7 marks respectively.
On the conducted route Anthony Piper Martin and Ben Bone rode six sections today with cambers and tight turns in great conditions, both boys really enjoyed the tricky sections.
So that's it for another year the club would like to say a big thank you to everyone that came out to support us this year especially to the observers and course plotters as we couldn't run trials without you. Hope you all have a good Christmas and a happy new year and we hope to see you all next year.
Report by Martyn Rushbrook
Hard Route
Expert: Tom Ablewhite Sherco 0 Marks
Intermediate: Martyn Rushbrook Gas Gas 7 Marks
Youth A: Adam Juffs Beta 11 Marks
Middle Route
Twinshock: Olly Wareing Fantic 3 Marks
Over 40: Andrew Lancaster Scorpa 4 Marks
Clubman: Edward Jones Gas Gas 13 Marks
Novice: Michael John Lefevre Gas Gas 25 Marks
Youth C: Jacob Potts Beta 52 Marks
White Route
Adult: Stewart Dickinson Matchless 3 Marks
Youth: Samuel Arden Beta 4 Marks