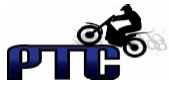 The final trial of the Peterborough trials club season took place at Stibbington on Sunday 28th October with an amazing entry of 49 riders turning out on a cold, but sunny Autumn day. With the ground damp from overnight rain the sections were eased to compensate. The day started with the trophy presentation and the awards being handed out to this season's winners and once again congratulations to all those that got awards.
The trial started promptly after and on the hard route Mike Evans kept his feet up all day to finish on clean from Matt Dixon who dropped just 1 mark. Adam Juffs was next up winning the A class on 6 marks dropped with Martyn Rushbrook as best Inter on 21 and Jacob Potts best youth B.
On the 50/50 route Mick Thurman riding a Montesa came out top dropping just 8 marks from Michael John Lefevre who dropped 31 marks.
On the middle route over 40 rider Andy Butt came out top dropping just 1 mark from fellow over 40 class riders Pete Ablewhite and Jim York who tied on 5 marks dropped. Chris Aylott was best Clubman on 8 marks dropped, Tom Bishop was best Novice also dropping 8 marks. The best twinshock rider on the day was Nick Burton on 33 marks dropped.
On the white route Tony Bilton was the only rider to stay clean all day from Graham Ross Myring who dropped 3 marks. The best youth rider on the day was William Sparks who was riding well on his TY80 and dropped 20 marks.
On the conducted route the Oset riders tackled some more difficult sections with Anthony coming out top and Ben, Alfie and Stanley coming on well through out the day.
So that's it for another year the club would like to say a big thank you to everyone that came out to support us this year especially to the observers and course plotters as we couldn't run trials without you. Hope you all have a good Christmas and a happy new year and we hope to see you all next year.
pdf Download Full Results (139 KB)
Report by Martyn Rushbrook