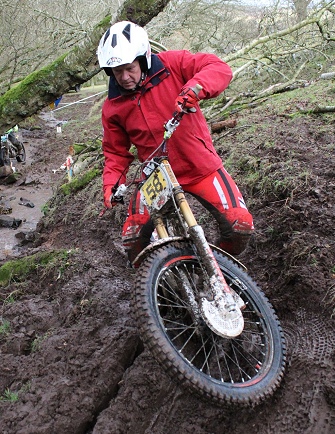 Clubman Class Winner, Andy HipwellSherco rider Luke Walker won the 2019 South Shropshire MCC Vic Brittain Trial by the narrowest of margins as he prevailed in a tie-break with Scorpa-mounted, Tom Minta. Billy Craig took his Montesa to the top spot on the 50/50 class and Craig Talbot in 2nd place.
Gas Gas rider and employee Andy Hipwell was on top form with a well deserved win on the popular clubman class followed by James Lamin.
SSMCC would like to thank all the observers who braved the sub zero temperatures and a BIG thanks to the landowners.