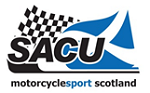 116 riders descended on Craiglash Quarry near Banchory yesterday for the first round of the Scottish Trials Championship. This venue has become the traditional season opener over the last few years and like previous years this one didn't disappoint.
Dunfermline's Joe Dawson took the honours in the premier class with a clean sheet for the day. Gareth Palmer too second on 21 with reigning Scottish Champion Andrew Anderson on 24. Riding on a no points basis, Joe was joined on a clean sheet by guest rider Michael Brown on a his JST Gas Gas both riders made the huge slabs at the top of the hill above the quarry look easy. Michael was riding in support of young Ben Dignan (also JST Gas Gas, riding the Red Route as preparation for an assault on the British Youth Elite Championship.
In the Sportsman Class, Matthew Weir took the win on 23 ahead of Ross Murray on 34 with former champion Mark McMillan third on 40 marks. Not to be outdone on the run home to Dunfermline, former Scottish Champion Neil Dawson took the Sportsman Over 40 class win on 6 marks well ahead of yet another former Champion Gavin Johnstone on 39 with Patrick Palmer in third dropping 57.
The Clubman class was won by Bon Accord rider Hamish Jamieson losing 23 marks just ahead of Cameron Paterson a further three marks back. Rory Forsyth took third on 36. The Over 40 Class was probably the most closely contested class with Gary McLennan edging the win on the most ones tie-breaker over Roger Summers both losing 12 marks for the day, Andy McDonald was hard on their heels losing 13. The Over 50's was also a close one with three marks separating the top three, Allan Adamson too the win on 11 with Billy Matthews second on 12 Alan Mercer on 14. Gav Lewis won the Wobblers Class ahead Sen Clark and David Edes.
All Youth Classes were well supported. In the A class Reece Gazzard from Ireland won on 19 from Malcolm Summers on 22, Jamie Galloway took third on 29. Unsurprisingly to many the B Class was won by Scotland exceptional young talent Euan Sim. Given SACU permission to ride the class, Euan took the win on 61 marks from Sophie Simpson on 68 and Ethan Forbes on 75. Joe Drysdale dropped 22 marks to win the C class from Archie Bremner on 28, Ruari Younie on 44 took third. Down in the conducted routes, Robbie Bremner won the D Experts ahead of Dan Bruce, in the Inters Oliver Wilson beat Robbie Ross into second with Graeme Whittaker in third. Carley Campbell was the sole E class rider dropping 65 marks.
Trials Secretary Carolyn Young would like to thank all the observers who volunteered stood out in the forest in cool cloudy conditions scoring the trial. See you all again in 2020.