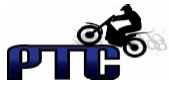 The fifth round of the Peterborough Trials Club season took place on 4th August where 72 riders tackled a sunny Stibbington quarry. The conditions on the day were hot and dry but with rain in the week to help keep the dust down and provide good grip. It was also good to get all sections covered with observers at the start which is very much appreciated by the Club.
The winner of the trial was Sam Gent who had an awesome ride to stay clean all day in some tricky conditions where mistakes were easy to make. The best intermediate rider was Matt Brame who dropped 6 marks. The best youth rider on the hard route was B class Jacob Potts who dropped 46 marks.
The 50/50 route was won by Nick Wilford who managed to keep his feet up all day from Ivan Thatcher who dropped 8 marks and Shane Harvey who dropped 16 marks.
On the middle route Olly Wareing came out top dropping just 1 mark on his twinshock Fantic from the best over 40 class rider Pete Rushbrook who dropped 2 marks. The best Novice rider on the day was Braddan Robey who dropped 4 marks and the best clubman was Andy Aldhouse who dropped 6 marks.
On the sportsman route Tony Bilton dropped 5 marks to beat Bruce Alderman who dropped 10 marks on his BSA B40.
The white route had a tie at the top between Graham Ross Myring and Hannah Kirtley Paine who both stayed clean with Stewart Dickinson in third dropping 1 mark to win the Pre70 class on his matchless. The best youth rider on the day was Alfie Cheeseman who beat Chris Ikin by just 1 mark.
It was tough dry conditions for the conducted route, some new sections proved challenging with all riders improving as the day went on.
Massive thanks to everyone who turned out today especially those that observed we hope to see you all on the 29th September for the Autumn Trophy trial at Stibbington.
Report: Martyn Rushbrook