Round 5, the season finale of the 2014 X-Trial Championship fro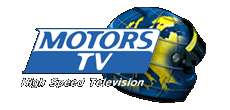 m Oviedo, Spain will be covered on Motors TV on the following dates/times.
Saturday 5 April 2014 - 11:05
Wednesday 9 April 2014 - 13:40
Thursday 10 April 2014 - 03:10
Wednesday 16 April 2014 - 08:10
All programmes are one hour.
All times are UK BST, but check TV listings for any possible changes to schedules.
In the UK, Motors TV can be found on SKY Channel 447, Virgin Media Channel 545 and on Wight Cable. Availability in other European countries can be checked on their website here
NOTE: UK non-SKY subscribers - MotorsTV is now available on Freeview, Channel 240.