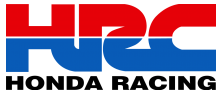 The Italian Grand Prix proved to be a good hunting ground for the Repsol Montesa HRC team as Toni Bou and Takahisa Fujinami placed first and third the day after the pairing had personally unveiled the two new variants of the production version of the Cota 4RT in front of the World's press and eagerly awaiting fans. Aboard his own new factory four stroke machine Bou ran out an easy winner in hot conditions as he finished twenty-four marks clear of his main championship rival, Adam Raga – Gas Gas. Bou now heads Raga by five points in the series standings with Fujinami still in third spot thanks to his latest rostrum placing.
Nestling in the Italian hills just under one hundred kilometres north of Milan, the small town of Barzio had hosted a FIM Trial World Championship event once before, that being back in 2009. Four years later the course followed a similar, but shorter route with the sections being a mix of those in the river close to the paddock and the others that were scattered around and about on the local steep and testing rocky outcrops. Thankfully the predicted rain never arrived during the competition and only dampened the podium celebrations, thus the conditions away from the watery zones were dry and dusty throughout the day.
Bou destroyed his rivals with an incredible opening lap performance, which only included one five over a course that proved to be one of the most difficult of the season to date. His first lap score of eight marks put him ten clear of Raga and allowed him to ride with confidence for the rest of the day. The sight of his new factory Cota 4RT powering its way to the top of one of the many rocky outcrops with his feet firmly welded to the footrests became a familiar sight as the competition wore on.
With Toni in a class of his own, Raga was left to fight it out with Fujinami for second place. Just two marks separated this pairing as they headed out to do battle over the twelve rocky zones for a third and final time. A crash in the sixth hazard would damage Takahisa's progress and his bike, as running repairs were required to keep him in the hunt. However, the time lost to carry out the needed work would eventually impact on his closing performance and saw Fujinami having to settle for third spot on the day, after coming so close to snatching an historic 1-2 for the team to mark the new model launch.
In the end having two riders on the podium proved to be the perfect celebration on this special occasion and before the series moves on to the Czech Republic for round six next weekend.
Toni Bou: "It has been a great competition today, the sections have been at the correct level for a World Championship event. Yes they have been difficult, but they were also possible, but with the new no-stop rules it is almost possible not to make some mistakes. In these conditions, this is when my riding is at its best and I can take a clear advantage over my rivals. It was great to win on the new bike and in front of the many bosses from Honda who were here this weekend. I am pleased to be going to Czech Republic next weekend with a five point lead over Adam (Raga). "
Takahisa Fujinami: "I was quite happy with the way that I was riding on the first and second laps and was happy to be in a position to be fighting with Adam (Raga) for second place as we started the final lap. I was feeling very confident, but then I made a big crash in section six and damaged the cover on the left hand side of the engine. We lost nearly twenty-minutes to make the repair so then I had to rush the last sections and I made too many errors especially in the very last section where I made a terrible five because I was under too much pressure. Anyway to be back on the podium is good and to have two new bikes in the top three is a great result for Respol Montesa HRC so I want to thank all the team for their work."