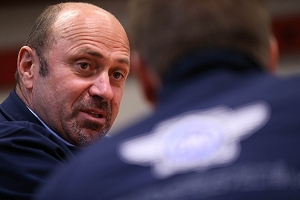 During his recent visit to Great Britain for the 2014 FIM Trial World Championship, FIM CTR Director Thierry Michaud was admitted to hospital suffering with severe abdominal pains. After undergoing a thorough examination, the cause of the pain was identified and he is now undergoing the appropriate treatment.

Although the former three times FIM Trial World Champion remains in hospital in Carlisle, Great Britain at this time, he is expected to make a full recovery and to return home to France in the coming days, once he has been deemed fit to travel.

Everyone at the FIM wishes Thierry a speedy recovery and looks forward to welcoming him back to his role in due course.