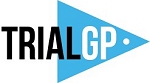 Further to recent discussions between the two respective parties, the FIM and Sport7 can confirm that by way of mutual agreement and with immediate effect, management of the FIM Trial World Championship, the FIM Women's Trial Championship and the FIM Trial des Nations, including all associated classes and FIM World Cups has been passed to the FIM.

Following the latest restructuring of the FIM administration and management, it was decided that the running of future editions of all outdoor FIM Trial World Championships should become the sole responsibility of the FIM Trial Commission. With the kind co-operation of Sport7 it has been possible to arrange the prompt transfer of assets and rights, and to allow the FIM to continue with preparations for the forthcoming season with no disruption or delay.

Final details are currently being confirmed with local organisers, but it is expected that the 2019 calendar as previously released by Sport7 will remain as was originally issued. Moreover, all rider entries received to date remain valid and will be confirmed by the FIM in due course.

"The FIM would like to thank Sport7 for its good work over the last two seasons, and for its support and co-operation in effecting a prompt handover. The FIM is excited to have all the outdoor FIM Trial World Championships back in its care and will do its utmost to ensure that the series continues to enjoy ongoing improvement." said the FIM President Jorge Viegas.
"It has been an incredible couple of years at the helm of TrialGP, undoubtedly much has been achieved in a relatively short period of time, all of which we can be proud of. I would like to take this opportunity to thank all Sport7 staff, associates, partners and not forgetting the riders for making it such an amazing experience. We would like to wish the FIM Trial Commission every success for the future." explained Sport7 Director Jake Miller.

The relationship between the FIM and British based collaborator, which dates back to 2004, will continue with Sport7's sister company G2F Media having recently renewed its PR / Press agreement for a further three-year period