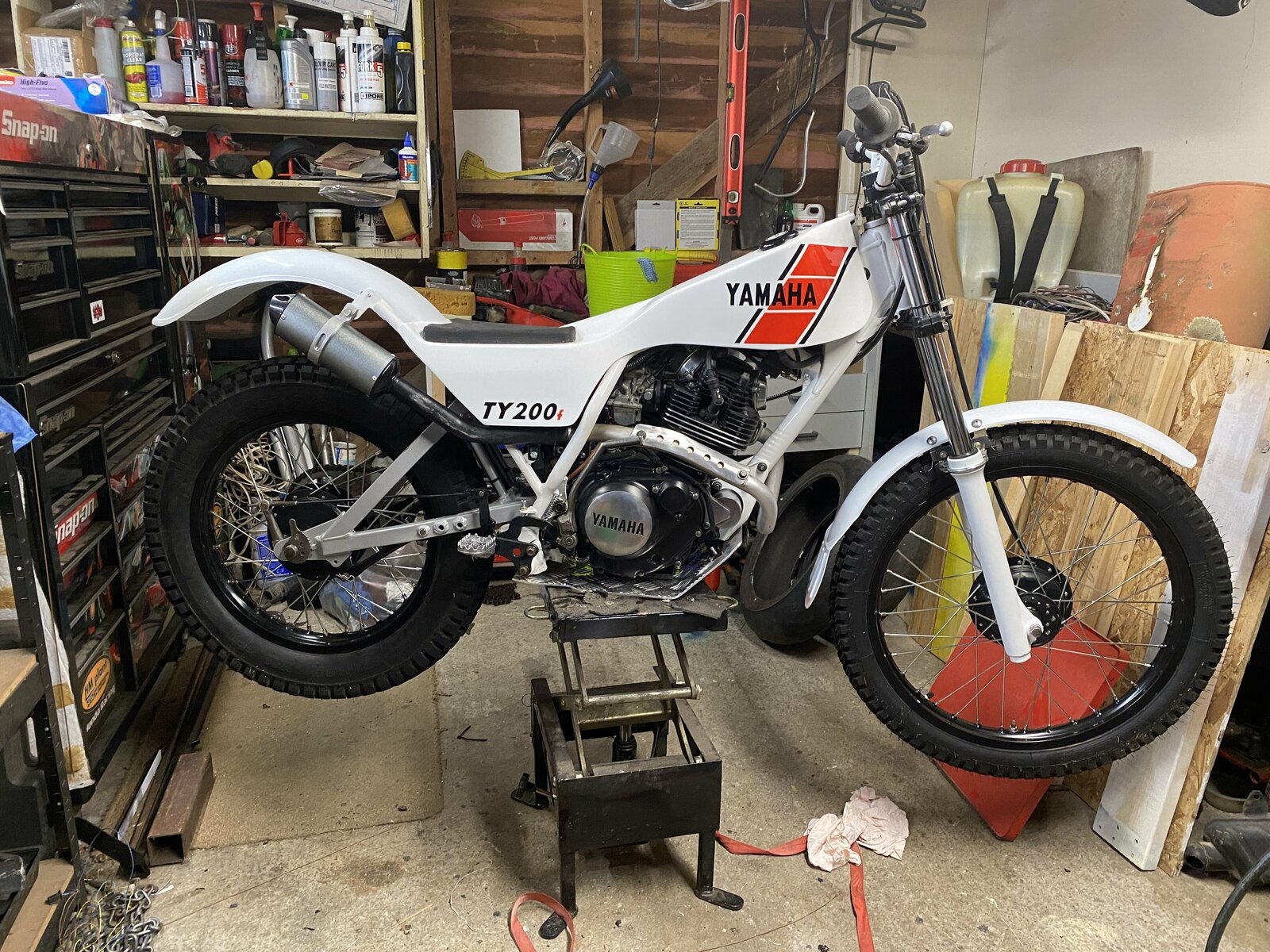 This is a modified Yamaha 200.
Its had many small mods so far to get to a good starting point.
Im pretty happy so far.
Obviously its going to suffer from a touch too much wieght but I have managed to shave off lots already and I wont be looking to hop it around at all.
Itll be a contrast to bikes ive had previously so looking forward to getting it done.
Update#1  So the latest work ive done is fabricate the subframe, although its not completed yet as I need to route the exhaust on the right and then fabricate the last subframe rail to suit. Ive also made a start on the rear brake pedal and pivot. The pedal needs to be finished off for correct position and length and the brake plate stay mount has to be moved slightly on the swingarm.
Update#2 Ive been a bit slack in posting updates of this build as ive just been busy building it!
So ill just jump straight to where I am now with it at its "almost finished" stage.
A huge difference from the previous pictures of the very early stages of the build, lots of mods and fabrication to the running chassis and also to the fibreglass tank/seat unit.
Still have lots to do to finish it off and then itll be a constant project to continue its development into a ore capable bike. I have competed on it already and so far its very good.
1

1